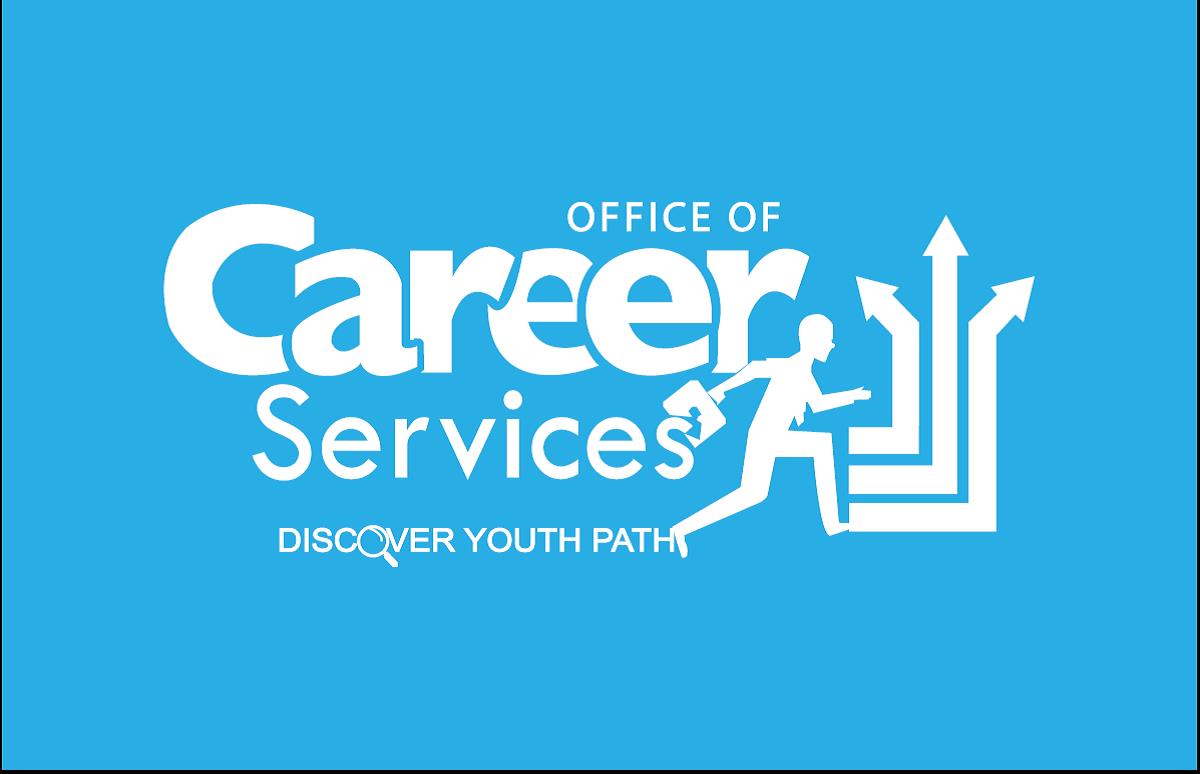 The University of Nairobi is committed to producing holistic graduates who are prepared for the job market and entrepreneurial activities. It's estimated that of all the graduates who graduate from the Universities, less than 10 per cent are absorbed in the job market. It's against this background that the Ministry of Education through the State Department of Post Training and Skills Development launched the Office of Career Services (OCS) in 2019 to take care of students skills development, job placement, linking students with industry, academic advisory services, career testing and assessment, career fairs, venture capital fairs, counseling services, graduate tracking services, high school recruitments, students exchange, apprenticeship services, alumni networking, mentorship services, internship and improving the students life in campus among other services. The goal is to increase graduates absorption in the market from the current less than 10 per cent to over 50 per cent and creating over 1000 start ups in the next five years (2018-2023) by developing the "Future Ready Graduates"
SERVICES
Skills and Training Programs
Skills training is devised to give students and graduates the intended instructions they require to acquire the understanding and capacity essential to meet the specific necessities of a particular job position. The Office of Career Services has programs in place to develop the Leadership, Technical and Soft skills necessary for the evolving job market. The Office also strives to train the 21st Century Skills listed below which are very essential for excellent performance in the job market.
Critical thinking

Creativity and imagination

Collaboration and teamwork

Communication

Problem solving
Critical thinking is all about solving problems, Creativity teaches students to think outside the box, Collaboration shows students how to work together to achieve a common goal, Communication lets students learn how to best convey their ideas.
Career Guidance, Counseling Mentorship
The OCS Office offers career counselling to enables students and graduates to recognize and understand themselves and the world of work so as to come to a resolve on career, life and educational choices. It involves more than just coming to a decision on what major to pursue in school and the job a student would want to take up once they graduate. It includes choosing as well as changing careers, searching for jobs and dealing with work related issues.
Employment Opportunities (Jobs & Internships)
The Office of Career services through its placement office helps fresh graduates to obtain job and internship opportunities. Graduates forward their CV's and cover letters to the office and from there they are aided in getting jobs that are fit for them according to their skills as well as in relation to their degrees. This procedure is made possible as a result of the university being in Partnership with various companies and employers that have various Graduate Trainee Programs and opportunities for fresh graduates to gain a working experience and build their careers.
Financial Aid Services (Scholarships, Bursaries and Grants)
The Office of Career Services in partnership with various partners and organizations provides opportunities to students to get scholarships, bursaries and prices.  The University also has a fund set aside to give scholarships and bursaries to needy students. Other partners supporting this noble cause include:
Rattansi Education Trust

UoN Alumni Association

Chinese Scholarships
The Financial Aid Office was created for the purpose of identifying needy students who are not able to cater for their fees and upkeep on campus. The more desperate cases are enrolled in the work-study programme where students earn a bit of money for paying fees. While the others are given an opportunity of running business premises within the university.
The Office of Career Services also offers needy students opportunities to work within departments, units and the students' welfare authority to raise funds for subsistence during the course of their study through the Work Study Programme. The services are coordinated by the Financial Aid Office and are available to all bonafide module I students who are on session.
Student Brand Ambassadors
The Office of Career Services is working with UoN Student Leaders and Professional body Student Leaders as brand Ambassadors to be ambassadors in reaching out to other students by spreading word whenever there are job/internship opportunities and events that involve students. Student opportunities are shared throughout the year and the office also holds regular meetings with the Student Brand Ambassadors.
Alumni engagement, networking and outreach
The Office of Career Services anticipates to tap into its over 200,000 Alumni network to identify extraordinary networks and mentorship opportunities. The Alumni will provide valuable insights on the job market and even more importantly offer career advice to students. The office will also initiate a mentorship program to offer meaningful mentorship opportunities for students. Students will through the program connect with Alumni in different career fields. This mentorship relationship is meant to offer valuable guidance and support to students as they navigate their career paths and explore new career paths.
Linkage between Industries and Students
The role of interactions between Industry Partners and Universities cannot be overemphasized to help generate problem solving ideas and innovations and jointly develop goods and services. The Office of Career Services constantly engages with Industry Partners to search for job and internship opportunities for students.
Career Fairs & Exhibitions
The Office of Career Services hosts a Career Fair annually in collaboration with Industry Partners to provide information on job placements and career guidance and growth. Students get a chance to meet with Industry Partners and sample what services the companies offer and what their job profiles are. Students with the skills companies are looking out for secure jobs and internships from these career Fairs and Exhibitions.
Career Testing and Assessment
Self-assessment involves students analyzing their own learning as well as work progress. It allows a student to pinpoint gaps in their skills, set realistic goals, track their own growth and where exactly to focus their attention in learning. The process helps students stay motivated and advocates for self-reflection and control for their learning.
For more information visit the Office of Career Services
http://careerservices.uonbi.ac.ke/ or email: careers@uonbi.ac.ke